Are you tired of staring at a closet full of clothes and still feeling like you have nothing to wear? Welcome to the world of capsule wardrobes, where less is more, and style meets sustainability. Get ready to transform your closet and revolutionise the way you approach fashion. Let's dive into this complete guide to creating your essential capsule wardrobe.
Key Takeaways
Create a timeless, versatile wardrobe with essential pieces like tailored trousers and neutral-coloured tees.
Add accent colours and patterns to your capsule wardrobe for flair while keeping it functional.
Invest in quality over quantity & adapt your look to fit life changes for an enjoyable daily dressing experience!
Understanding the Capsule Wardrobe Concept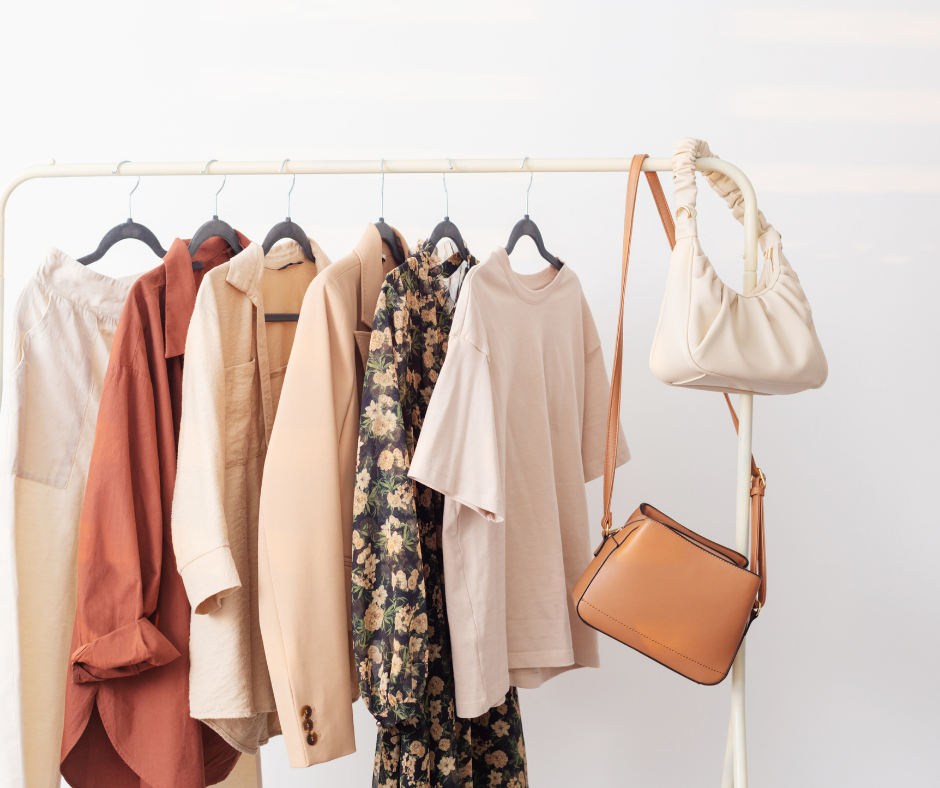 The concept of a capsule wardrobe emerged in the 1970s, pioneered by Susie Faux, a London boutique owner, and later popularized by Donna Karan in the 1980s. A capsule wardrobe is a carefully curated collection of essential clothing pieces that can be mixed and matched to create various outfits. The focus is on timeless pieces, neutral colours, and items that adapt to different seasons, making it easier to get dressed, save money, and cut down on clutter.
A capsule wardrobe allows you to express your unique style through carefully selected, versatile, and functional outfits. Classic pieces, such as straight leg jeans and blue jeans, are perfect for a capsule wardrobe as they embody the classic style, which can be dressed up or down depending on the occasion.
People who opt for a capsule wardrobe typically go for quality pieces that stand the test of time, helping them avoid the wasteful fast fashion industry.
Essential Elements of a Capsule Wardrobe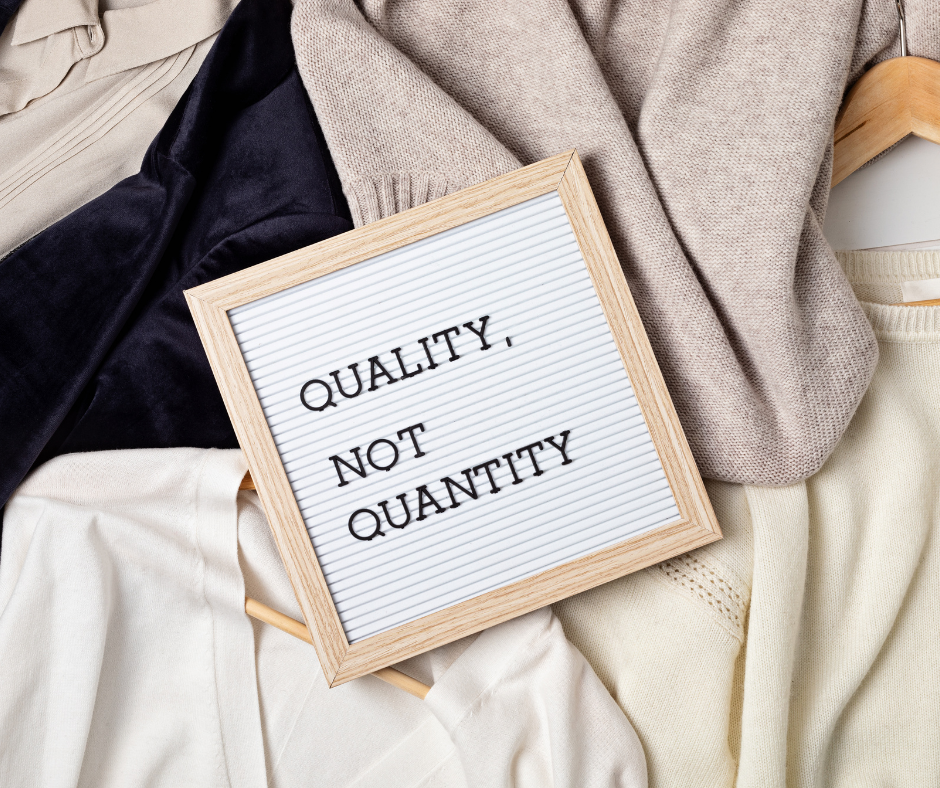 Three fundamental elements to consider when building a durable capsule wardrobe include timeless basics, neutral colours, and seasonal adaptability. Let's explore each of these elements in more detail to help you build a wardrobe that is both practical and stylish.
Timeless Basics
Timeless basics are the foundation of any capsule wardrobe and consist of versatile, classic pieces that never go out of style and can be worn repeatedly. They include items like tailored trousers, midi skirts, and classic white tees. Investing in high-quality, timeless basics ensures a versatile and stylish wardrobe year-round.
A key aspect of selecting timeless basics is choosing items that can be easily mixed and matched to create different outfits for different occasions. For example, a tailored shirt can be dressed up with a blazer for work or dressed down with jeans for a casual street style look. Neutral-coloured t-shirts also play a vital role in a capsule wardrobe, providing endless possibilities for styling.
Neutral Colors
Neutral colours provide the perfect foundation for a capsule wardrobe, as they can be easily mixed and matched with other items and accent colours. Examples of neutral colours include:
Including a tailored jacket in your capsule wardrobe is a great way to add a versatile and stylish piece that pairs well with various neutral colours and outfits. A biker jacket, such as a leather jacket or a denim jacket, can be an excellent option for a tailored jacket, offering both style and functionality.
Incorporating neutral colours into your wardrobe establishes a harmonious interplay among your clothing items, facilitating effortless outfit combinations. Adding a slip dress or a wrap dress in a neutral colour to your capsule wardrobe is an excellent example of a versatile piece that can be dressed up or down, depending on the occasion. In fact, having a few slip dresses in your collection can further enhance the flexibility of your wardrobe.
Seasonal Adaptability
A successful year round capsule wardrobe should adapt to different seasons, with pieces that can be layered or swapped out as needed. Having a variety of sleeve lengths for tops and blouses, as well as items that can be worn alone or layered ensures your wardrobe remains functional and stylish throughout the year.
For example, a midi skirt can be paired with tights and boots during the cooler months and sandals during the warmer months, making it a versatile and seasonally adaptable piece. As seasons change, you can revisit your out-of-season items and incorporate them back into your wardrobe when needed.
Building Your First Capsule Wardrobe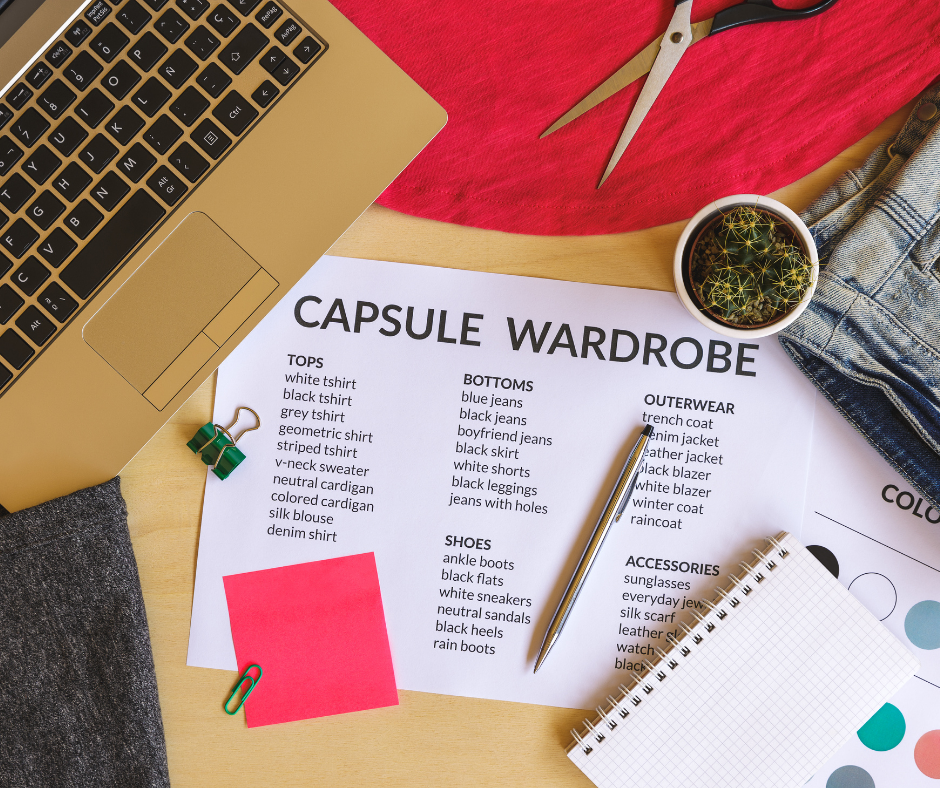 Having grasped the essential elements of a capsule wardrobe, you're now ready to start crafting your own. The process involves assessing your personal style, decluttering your current wardrobe, and selecting essential capsule pieces. Let's dive into each of these steps to help you create your first capsule wardrobe.
Did you know there are many benefits to a capsule wardrobe?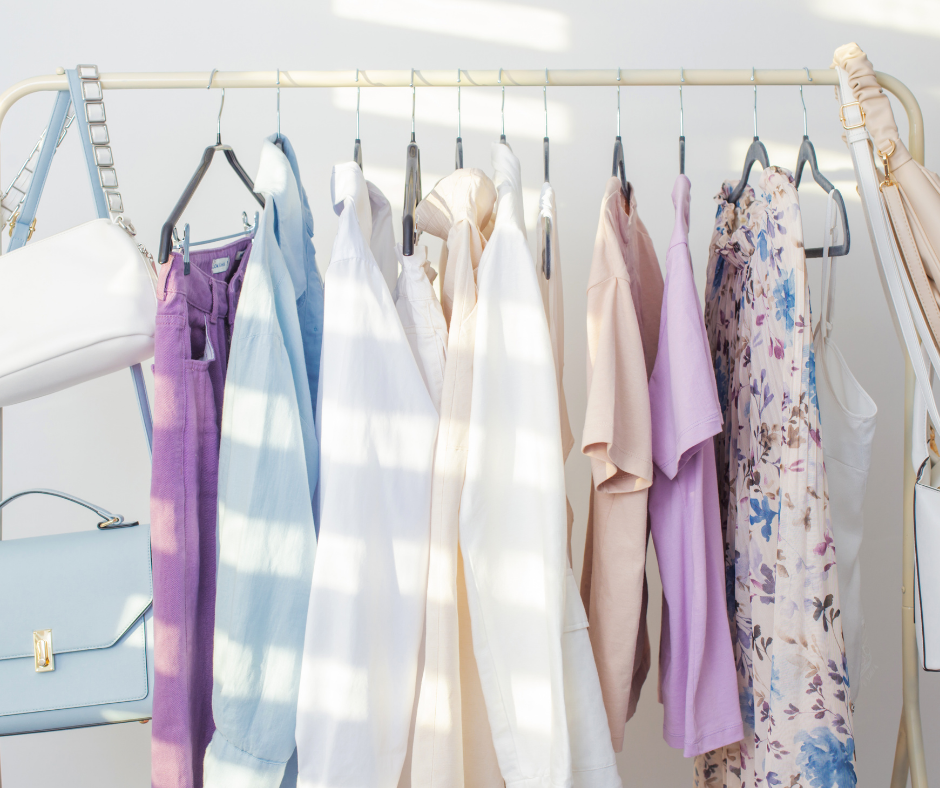 Assessing Your Personal Style
Begin the creation of your personalized capsule wardrobe by:
Identifying your favourite clothing items and pinpointing their appealing aspects.
Considering the colours you gravitate towards, your preferred cuts, and the materials that feel best on your skin.
Tailoring your wardrobe to suit your lifestyle and activities, such as your job or hobbies.
Assessing your personal style and considering your lifestyle enables you to create a functional capsule wardrobe that genuinely reflects your identity. This will make getting dressed each day a joyful and stress-free experience, as you'll have a wardrobe filled with items you genuinely love and feel confident wearing.
Decluttering Your Current Wardrobe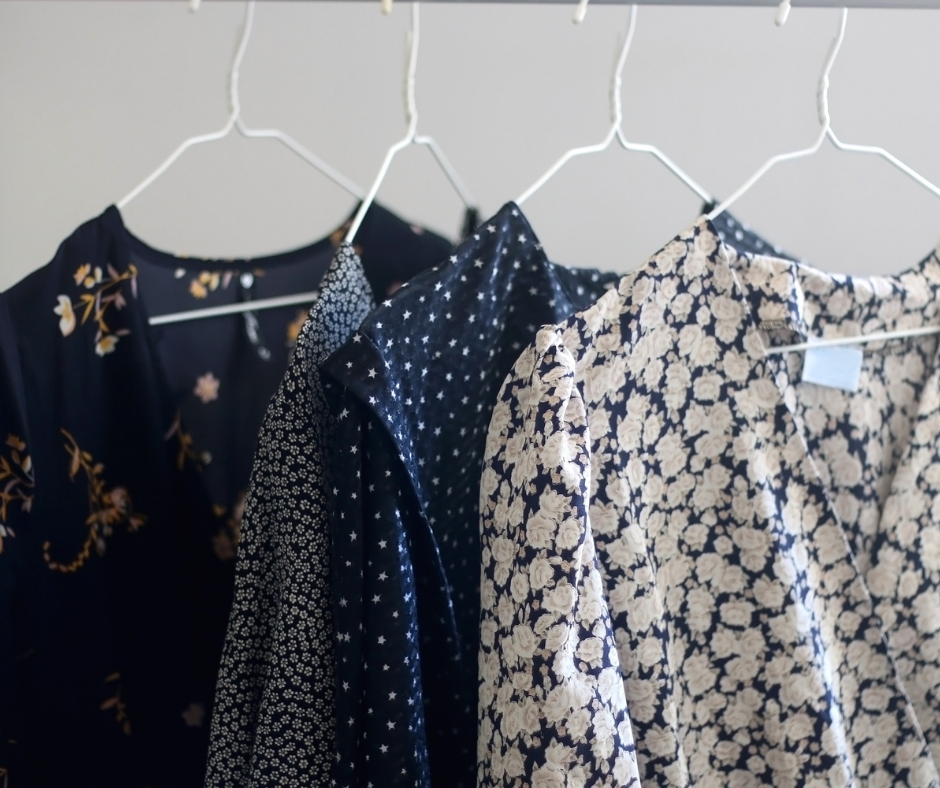 Prior to selecting pieces for your capsule wardrobe, it is imperative to declutter your existing wardrobe. This process involves sorting through your clothing and removing items that no longer fit your style or are in poor condition. By decluttering, you create a clean slate and make room for the timeless, high-quality pieces that will form your capsule wardrobe.
Once you've decluttered, organize the remaining items into categories, such as tops, bottoms, and outerwear. This will make it easier to see what you already have and identify any gaps or pieces you might need to complete your capsule wardrobe. It's also an opportunity to remove any out-of-season items and store them away for future use.
Selecting Essential Capsule Pieces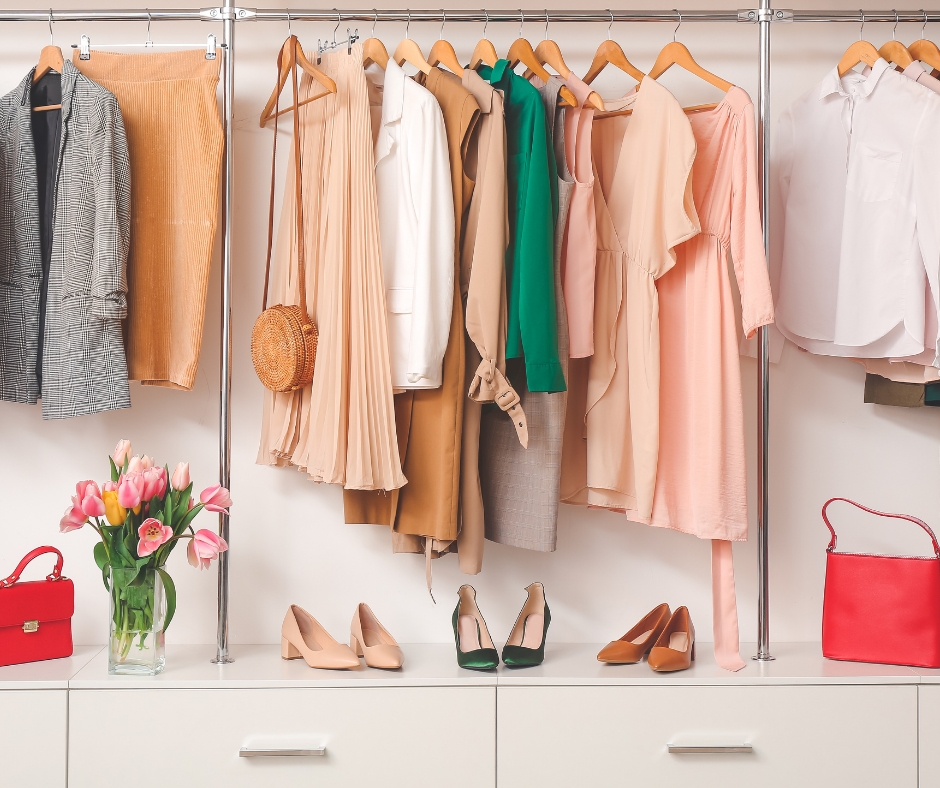 Once your existing wardrobe is decluttered and organized, you can commence choosing the essential pieces for your capsule wardrobe. Focus on items that are versatile, high-quality, and compatible with your personal style. Consider the usefulness of each garment, such as the fabric, weight, and ease of care.
When selecting garments, also assess their versatility in terms of one or two key factors:
How easily they can be paired with other items
The colours and patterns they can be matched with
Whether they can be worn for various occasions or in different seasons
By carefully choosing essential pieces for your capsule wardrobes, you'll be creating a capsule wardrobe that serves you well and makes getting dressed a breeze. To achieve this, make sure to build a capsule wardrobe that focuses on timeless and versatile items. Utilize a printable capsule wardrobe checklist to help you in this process.
Key Items for an Essential Capsule Wardrobe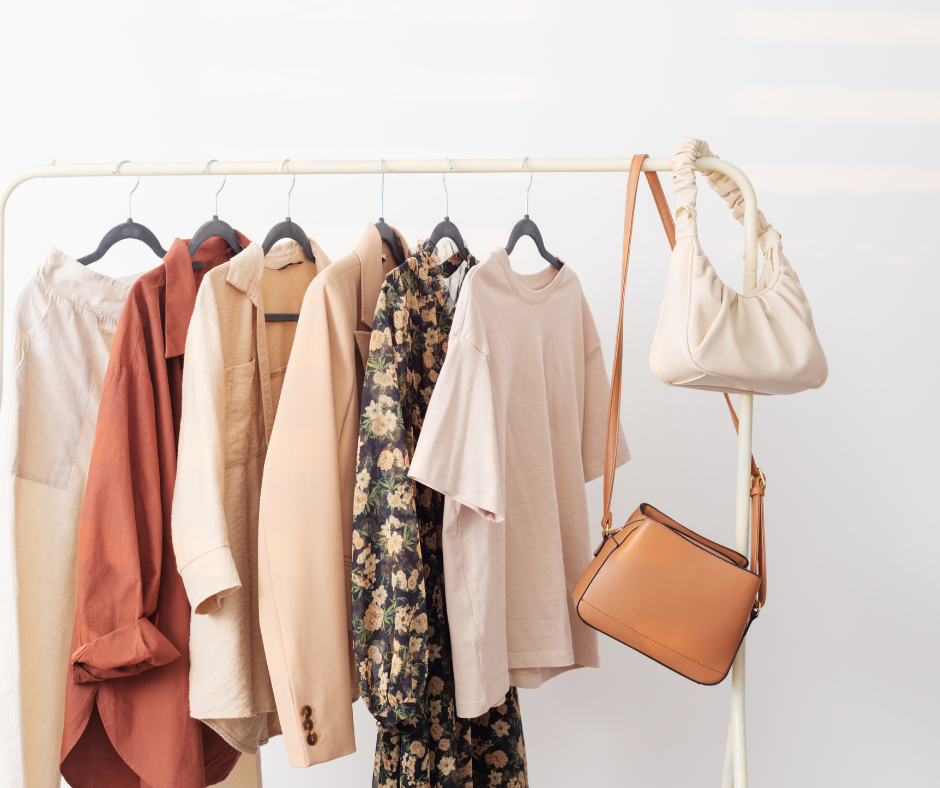 Certain key items should be included as you construct your capsule wardrobe. These essential pieces form the foundation of your wardrobe and can be mixed and matched to create countless outfits. Must-haves include:
a white t-shirt
black pants
denim jeans
a blazer
a trench coat
Though these items provide a strong foundation, customizing your capsule wardrobe to suit your personal style and preferences remains vital. Consider adding additional items that resonate with you and suit your lifestyle. Remember, the goal is to create a wardrobe that is versatile, stylish, and functional, making getting dressed an enjoyable experience.
Creating Outfits with Your Capsule Wardrobe
One of the main benefits of a capsule wardrobe is the ease with which you can create various outfits using the items you've selected. By focusing on versatile pieces that can be mixed and matched, you'll be able to maximize the number of combinations and enjoy a wide range of stylish outfits.
To create different outfits, experiment with mix and match by pairing items together and explore different combinations. For example, a tailored jacket can be worn with jeans for a casual look or with tailored trousers for a more formal occasion. Over time, you'll discover your favourite outfit combinations and be able to get dressed with ease and confidence.
Maintaining and Updating Your Capsule Wardrobe
The process of maintaining and updating your capsule wardrobe continues indefinitely. It's necessary to modify your wardrobe as your tastes evolve and life circumstances change. Let's explore some tips on how to keep your capsule wardrobe fresh, relevant, and functional while staying true to your personal style.
Adding Accent Colors and Patterns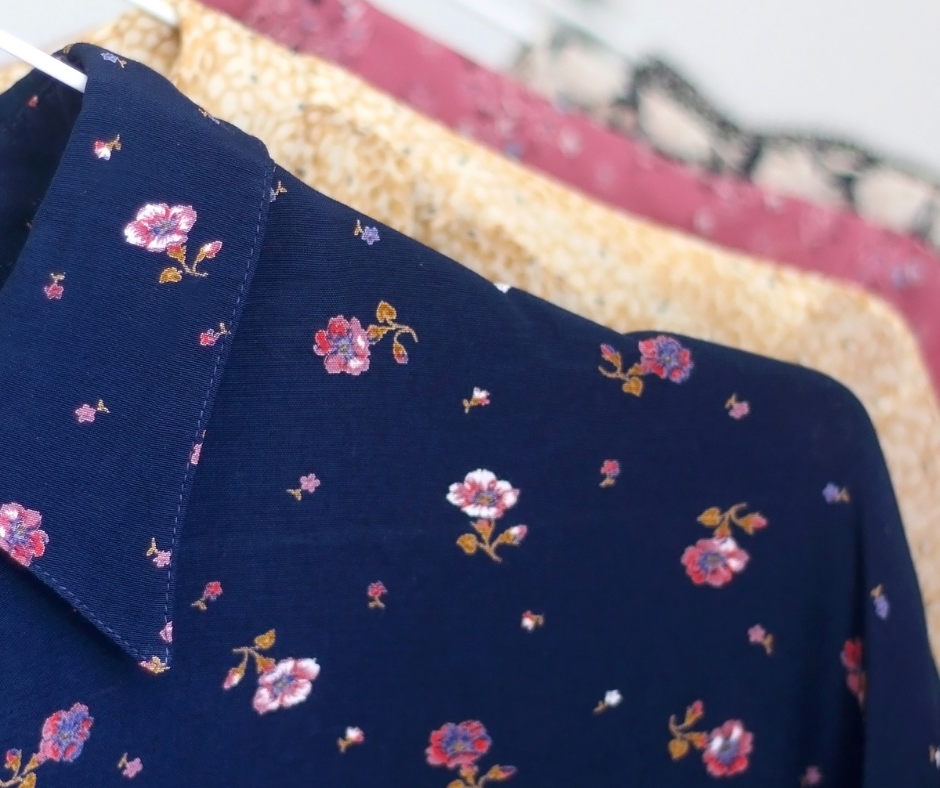 To keep your capsule wardrobe fresh and interesting, consider adding accent colours and patterns that complement your neutral colour palette. This can provide a touch of personality and flair to your wardrobe without compromising its versatility.
Experiment with adding the following to your wardrobe:
Stripes
Polka dots
Floral prints
Bold colours like red, yellow, or orange
These accent pieces can be easily incorporated into your outfits and provide a fresh twist to your capsule wardrobe.
Investing in Quality Over Quantity
It's beneficial to prioritize investment in high-quality pieces that retain their longevity and appearance when maintaining your capsule wardrobe. By choosing quality over quantity, you'll reduce the need for frequent replacements and save money in the long run.
Look for sustainable brands or second-hand options when purchasing new items for your capsule wardrobe. By investing in the best quality pieces available, you'll ensure that your wardrobe remains functional and stylish for years to come.
Adapting to Life Changes
In response to life changes like starting a new job or moving to a different city, it's important to adjust your capsule wardrobe to fit new circumstances. Assess how these changes might impact your wardrobe and make adjustments accordingly.
To ensure your capsule wardrobe remains relevant and functional, consider adding or removing items that no longer fit your lifestyle. By continuously adapting your wardrobe to suit your current needs, you'll be able to enjoy the benefits of a capsule wardrobe throughout your life.
Summary
Creating an essential capsule wardrobe is a transformative process that simplifies getting dressed, saves money, and reduces clutter. By focusing on timeless basics, neutral colours, and seasonal adaptability, you can build a wardrobe that is versatile, stylish, and functional. As you maintain and update your capsule wardrobe, remember to invest in quality over quantity and adapt to life changes. Embrace the journey and enjoy the newfound freedom that comes with a well-curated wardrobe.
Frequently Asked Questions
What is the 333 method capsule wardrobe?
Project 333 is a minimalist fashion challenge that encourages you to dress with 33 items or less for 3 months. It includes clothing, jewellery, accessories and shoes so that you can wear your favourite things every day instead of the trendiest or most stylish things. Join me for Project 333 and take up the challenge today!
How many clothes should be in a capsule wardrobe?
For a basic capsule wardrobe, you should aim for around 30-40 pieces of clothing and shoes. This should be everyday wear and exclude accessories, jewellery, gym/sports clothes, swimwear or formal wear.
How to create a capsule wardrobe 2023?
Create a 2023 capsule wardrobe with timeless pieces like blazers, T-shirts, tailored trousers, slip dresses, straight-leg jeans, Oxford shirts, and mid-heel shoes for a classic and fashionable look.
What items should be in a capsule wardrobe?
A capsule wardrobe consists of between 10 to 20 pieces, such as staple jeans, a versatile T-shirt, a classic trench coat, a blazer, dresses that can be dressed up or down, and cosy knitwear – all with coordinating hues.
What is the main purpose of a capsule wardrobe?
The main purpose of a capsule wardrobe is to simplify dressing by creating a curated collection of essential clothing pieces that can be easily mixed and matched.